Are you ready for some FOOTBALL??
IMPORTANT REGISTRATION INFORMATION
To make it easier to signup, payment is not required yet. When signing up your child, click the "Registration Only" option at the bottom of the application. This will get your child signed up and assigned to a team.
Payment information will be posted after July 22.
Tell all your friends where they can signup and let's get the ball rolling!
Hello parents! The BHJFL Executive Board continues to work towards our league's football and cheer season. Our top priority is our children's health and safety, and to continue to keep you informed as much as possible during these unprecedented times. The Washington Interscholastic Activities Association (WIAA) Executive Board took action today to modify the 2020-21 sports season calendar. In accordance with WIAA guidance, we will be moving our fall tackle season to Spring 2021. The BHJFL Executive Board will be meeting this coming Sunday, July 26th, to begin working out our plan to implement the change. For additional information on the WIAA's decision to modify the sport schedules, please visit their website at www.wiaa.com
​
TENTATIVE
Updates and New Information
​
TBD
First practice for
Spring 2021 Season
​
​
​
​
​
​
​
2019 Fall Champions and Awards
​
​
​
Football Champions
Junior Division - Storm
Youth Division - Hurricanes
Bantam Division - Vikings
Flag Division - Twisters
Football Sportsmanship
Junior Division - Warriors
Youth Division - Spartans
Bantam Division - Huskies
Flag Division - Jaguars
​
Cheer Competition
No Cheer Competition
2019 Awards
Brandon Johnson Award: Keakoa Kobb (Storm)
Elizabeth Roberts Award: Jesyka Matthews (Warriors)
For questions about Registration or other issues please email us at: bhjfl@yahoo.com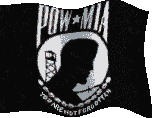 Mandatory Coaches Meetings
If you can't make it, send a representative!
Meetings are Virtual with Google Meet
Next Coaches Meeting
TBA