Are you ready for some FOOTBALL??
The BHJFL Spring Flag season will not be cancelled. Due to some concerns about Coronavirus we are moving the season back three weeks. The season will start with practices the week of April 13th with the first game on April 24th. We thank you for your patience.
Our in person sign-up on March 21st @ Walmart in Lacey from 1-6 pm. has been cancelled, sorry for the late notice.
We are looking for some football and cheer coaches. If you are interested please e-mail us at bhjfl@yahoo.com.
​
We also need some help with the web-site. We need some scores from all-star games and some results of past cheer comp. If you have video or a really good memory please e-mail results to bhjfl@yahoo.com.
​
We will be working on the web-site fixing and updating some pages. We thank those who have pointed out some things that need to be fixed.
​
Updates and New Information
​
Apr. 10: End of Flag reg. for $75.
​
Apr. 10: No refund for flag season.
​
Apr. 11: Flag reg. price $90.
​
Apr. 13: Flag practice can start.
​
Apr. 24: Flag games start 5:30 @ Chinook MS.
​
May 1: Fall Season App. starts.
​
May. 16/17: Fun Fair
​
Jun. 6: Flag Championship Tournament.
​
July 7-8-9: Free camp @ Chinook MS 6-8 pm.
​
July 27: First practice for Fall Season.
​
​
​
​
​
​
​

Football Champions:
Junior Division - Storm
Youth Division - Hurricanes
Bantam Division - Vikings
Flag Division - Twisters
Football Sportsmanship:
Junior Division - Warriors
Youth Division - Spartans
Bantam Division - Huskies
Flag Division - Jaguars
​
No Cheer Competition
Awards 2019:
Brandon Johnson Award: Keakoa Kobb (Storm)
Elizabeth Roberts Award: Jesyka Matthews (Warriors)
​
​
For questions about Registration or other issues please email:
E-Mail: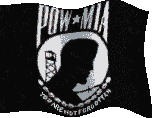 Coaches Meeting
Feb. 18: 6pm IHOP
Mar. 3: 6pm IHOP
Apr. 7: 6pm TBA
May 5: 6pm TBA
June 2: 6pm TBA
July 7: 6pm TBA
Aug. 4: 8pm TBA